Many people use the words coach and mentor interchangeably but there is a difference in the approach for each.
A mentor shares with you their experience/expertise in the particular area of interest and gives you tips on the most effective way they've found to achieve what you want to achieve. A mentor also models the way they think that task should be completed/ achieved, gives you strategies to get the best result for your effort and advises on how to negotiate traps and pitfalls. A mentor also imparts whatever they have learned from their own experience (both good and bad!) and is a great sounding board. It is important that a mentor has experience in the area that you are seeking support in.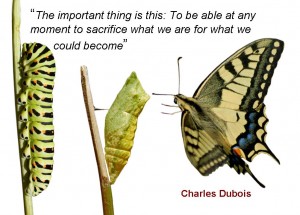 A coach listens to your desires and goals and supports you in discovering your own way to achieve them.  Coaches can provide instructions or suggest where you might find them to assist you and may even assist you along the way. A coach walks beside you as you work toward your goal and checks-in with you along the way to see how your experience can be further enhanced.  A coach will also help you discover what you need to do to take care of yourself along the way and if you fall. A coach will help you devise a plan to reach your destination and provides a non-judgemental support system to help you become the person you want to be.  It is not necessary for a coach to have experienced the goal that you want to achieve – it is not about the goal, in a coaching relationship it is all about you.
To discuss a specific coaching or mentoring program to suit you or your business contact me.
Warm regards
Helen.